OpenStage 15 T
The Wiki of Unify contains information on clients and devices, communications systems and unified communications. - Unify GmbH & Co. KG is a Trademark Licensee of Siemens AG.
<accesscontrol>horemu</accesscontrol>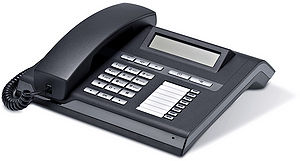 The phone OpenStage 15 T is part of the OpenStage phone family. It can be used in a HiPath 500, HiPath 3000 or HiPath 4000 environment as a TDM telephone.
Key Features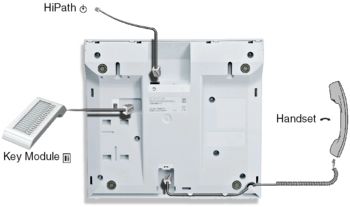 Standards
Full-duplex hands-free talking with high quality housing microphone and loudspeaker
Housing, Control elements
6 fixed function keys
Volume keys (Loudspeaker/+/-)
Keypad with 12 keys
Tiltable LCD 2 line display
5 red LEDs for key signalling
Various housing colors (ice blue, lava)
Wall mountable
Certificates
See also
Show SIP related
|
Show HFA related
|
Show TDM related