optiPoint application module WAP applications overview
The Wiki of Unify contains information on clients and devices, communications systems and unified communications. - Unify GmbH & Co. KG is a Trademark Licensee of Siemens AG.
The support for this product has been discontinued!
Please visit
Devices
to get further information about the current product portfolio.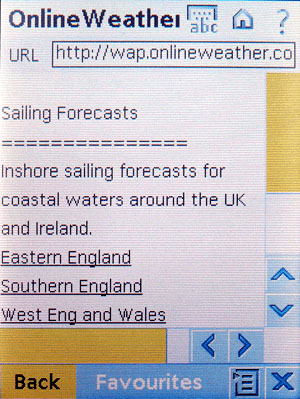 You can use WAP/WML on optiPoint phones by an optiPoint application module. The module has a built-in browser.
Scope
WAP technology is driven by mobile phone internet access. Although it has in mobile world a negative image (because of small screens and high mobile internet rates), the technology itself is proven.
Major advantage compared to standard HTML: WML offers smaller footprint, drops each kind of pop-ups, advertisements, etc. and concentrates really on providing the information itself.
There are many WAP/WML content providers available in the internet. Most of them are free and all can be accessed by the optiPoint application module.
Ressources
See also
External links
Tutorials / Knowledge Base
Development tools
Webserver
Articles