Broadcast Notification
The Wiki of Unify contains information on clients and devices, communications systems and unified communications. - Unify GmbH & Co. KG is a Trademark Licensee of Siemens AG.
This application makes it possible to broadcast alerts using an IP phone which was earlier restricted to computers in corporate environment. If a system administrator, manager or other member of an organisation wishes to send a message to each person in a department, they can use "Broadcast Alert". The application allows a single message along with a priority to be sent to a number of registered IP phones. This application can be extended to include workgroups and store messages for later retrieval.
Operation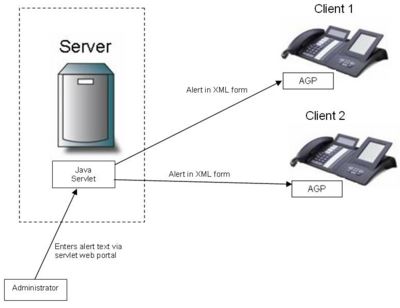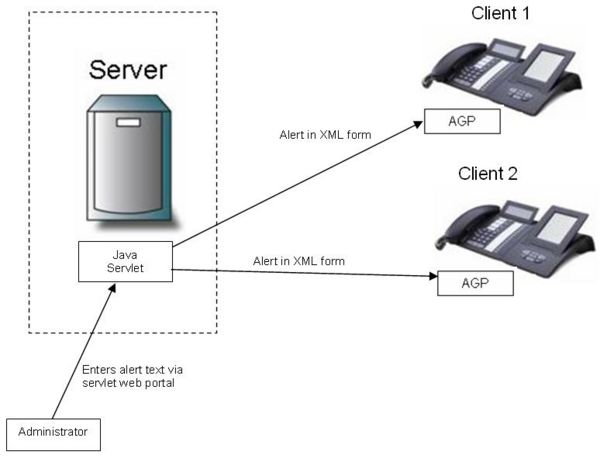 An IP phone can be registered with the Broadcast Alert application either by starting the application on the phone itself or by entering the details manually on the server.
A system administrator then enters the message and the priority via the application's web portal.
When the message is submitted, each registered phone is pushed, informing it to retrieve the message from the server.
Key Features
Phone Application
User can see broadcasts which have been sent
User can enter a name for the extension
User can change status from "Available" to "No Interruptions"
Configure Broadcast Settings
User can toggle sounds and overwrite options
Web-Administration
It provides three options to user
Send a message and set its priority to a group of IP Phones
View and manage the phone groups on the server
View and manage the phones registered with the service
See also