ENB
The Wiki of Unify contains information on clients and devices, communications systems and unified communications. - Unify GmbH & Co. KG is a Trademark Licensee of Siemens AG.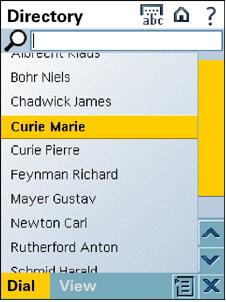 ENB = Electronic Notebook
Explanation
The ENB is a convenient and easy to use local telephonebook on several phones.
Erläuterung
Das ENB ist ein komfortables und einfach zu bedienendes lokales Telefonbuch bei verschiedenen Telefonen.
Applicable on Phones / Verwendbar bei Telefonen
See also / Siehe auch