Support for Konftel conference Units 50 and 60W
The Wiki of Unify contains information on clients and devices, communications systems and unified communications. - Unify GmbH & Co. KG is a Trademark Licensee of Siemens AG.
The feature is introduced to connect and use external Conference units Konftel 50 and Konftel 60W with the OpenStage phone. OpenStage 60 and OpenStage 80 phones can be connected by Bluetooth and wire, the OpenStage 40 only by wire.
Konftel 60W – the flexible solution for smart audio conferencing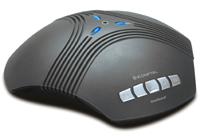 The Konftel 60W is a stylish mobile conference unit for the modern office that includes Bluetooth tech-nology for even greater versatility. With superb sound quality and easy-to-use functions, it connects easily to computers and system telephones as well as operating cordlessly with Bluetooth® enabled mobile phones.
KONFTEL 60W FEATURES
Portable unit – simple to connect and use
Requires no dedicated telephone line or subscription
Connects to most IP and digital system phones, DECT and mobile phones
Can also be connected to your telephone or computer using IP telephony
Expandable with additional microphones
Compatible with telephone features, e.g. three-way calling
Connects wirelessly to unit equipment with Bluetooth® technology
Konftel 50 – practical conference unit for the office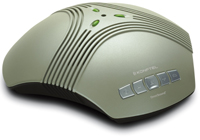 The unit's perfect sound quality makes this the smarter way to hold meetings. The Konftel 50 is a flexible unit – perfect for efficient audio conferences from your desk or in smaller meet-ing rooms. Connects to digital and IP system phones, DECT and mobile phones. For connection to computers too.
KONFTEL 50 FEATURES
Portable unit – simple to connect and use
Requires no dedicated telephone line or subscription
Connects to most digital and IP system phones, DECT and mobile phones
Can also be connected to your telephone or computer using IP telephony
Keypad with volume, mute and trimming buttons
Compatible with telephone features, e.g. three-way calling
Can be used together with a headset
Further information: OpenStage Conference Unit