Search for duplicate files
The Wiki of Unify contains information on clients and devices, communications systems and unified communications. - Unify GmbH & Co. KG is a Trademark Licensee of Siemens AG.
Search for duplicate files based on hash values.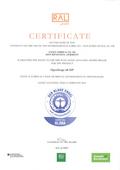 1,754 × 1,240 pixel
File size: 250 KB
MIME type: application/pdf
The file "BlueAngelOpenStage60SIP1.pdf" has 2 identical duplications.
Blauer Engel Urkunde OpenStage 60 SIP.pdf . . Haidar (talk | contribs) . . 10:46, 11 August 2016
BlueAngelOpenStage60SIP1.pdf . . Mg5151 (talk | contribs) . . 12:50, 1 August 2014
BlueAngelOpenStage60SIP .pdf . . Mg5151 (talk | contribs) . . 12:57, 1 August 2014