Configurable SSH access
The Wiki of Unify contains information on clients and devices, communications systems and unified communications. - Unify GmbH & Co. KG is a Trademark Licensee of Siemens AG.
Secure Shell or SSH is a network protocol that allows data to be exchanged over a secure channel between two computers. Encryption provides confidentiality and integrity. The Configurable SSH access is a feature provided on the WBM admin page.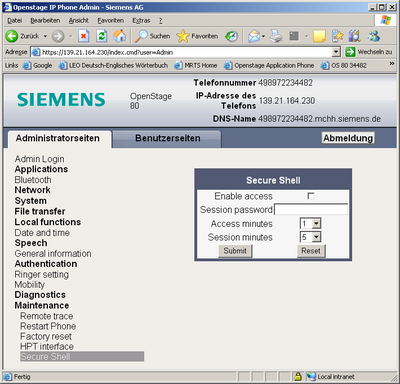 Enable Access: Activate the SSH session
Session Password: Login password for the SSH session
Access minutes: Time until the SSH access must be done
Session minutes: Time, how long the session is valid