myPortal Smart
The Wiki of Unify contains information on clients and devices, communications systems and unified communications. - Unify GmbH & Co. KG is a Trademark Licensee of Siemens AG.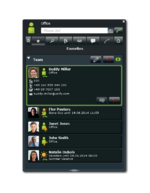 myPortal Smart is the PC desktop client for accessing the unified communication functions of the UC Smart solution within OpenScape Business.
Diffenrent skins are available to meet customer requiremnts regarding look and feel and handling.
myPortal Smart SW is part of OpenScape Business SW and bound to OpenScape Business SW version.

The following description refers to OpenScape Business V1. Deviations may occur for previous or subsequent versions of OpenScape Business
Overview
Features
Besides convenient dialing aids myPortal Smart gives easiest access to all UC smart functions, such as

Presence incl. status based announcements
Favorites incl. Call Status
Visual VoiceMail Control
VoiceMail to eMail Service
Ad Hoc Conferencing
Directory Access
Chat
Reminder
For Apple MAC OS & Windows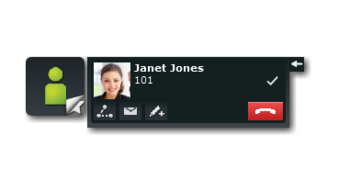 The user can be informed by e-mail if voice messages were received.
The UC Smart client configures itself to your desktop and is installable on all usual operating systems (Windows and Mac).