Talk:OpenScape 4000
The Wiki of Unify contains information on clients and devices, communications systems and unified communications. - Unify GmbH & Co. KG is a Trademark Licensee of Siemens AG.
There's no way to edit HiPath 4000 pages...
Image: File:Asterisk HiPath 4000.pdf
This is an image of a HiPath 4000 V2 cPCI Server: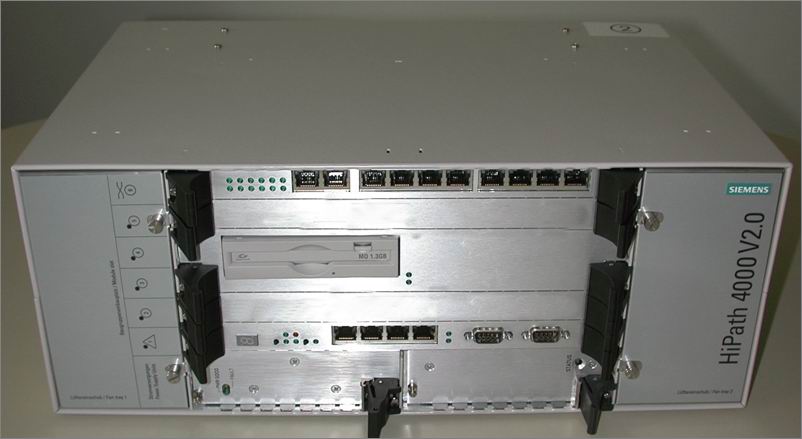 This is a Mono Server. It will be great if the picture is added to the topic, to not be so empty at least.
Why this section is empty?
Dear Sir,
As a HiPath 4000 system engineer, I am so dissappointed to see that this section is empty. HiPath 4000 is, to say, the most powerfull platform in the market, and it really suffers of poor documentation and know-how. I and my colleagues are ready, and wishing, to help to build this section and to further improve it with our own experience i the field.
Sincerely, Matt Tayfeh, CTO, Enterprise Datacomm. Dept., Link International FZ matt@linkinternationalfz.com
This Wiki contains information to communication systems for small and medium sized enterprises. So HiPath 4000, HiPath 5000 and HiPath 8000 are not in the focus of this Wiki. --Horemu 09:44, 24 January 2008 (CET)
---
Please enable editing for this page
Dear Sir,
Still, the HiPath 4000 Section is empty. Isnt it possible to open the page for editing so we ourselves can create this wiki section? I can understand if the Large Enterprise section ist the main focus of this wiki, but still, it should be possible for us to create this section.
Sincerely M. Linguanti
SEN Germany