Sandbox
The Wiki of Unify contains information on clients and devices, communications systems and unified communications. - Unify GmbH & Co. KG is a Trademark Licensee of Siemens AG.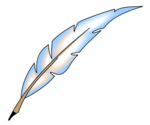 [[Media: Datei XY. pdf|Dateiname]]
|
optiPoint 410 S / optiPoint 420 S
Circuit Meeting Room Video Training

Hier finden Sie Videoanleitungen zu verschiedenen Themen rund um den Circuit Meeting Room. Aktuell sind ein Überblick und grundlegende Schritte zur Einrichtung beschrieben. Weitere Themen folgen.

Der Circuit Meeting Room im Überblick
The media player is loading...