JPEG
The Wiki of Unify contains information on clients and devices, communications systems and unified communications. - Unify GmbH & Co. KG is a Trademark Licensee of Siemens AG.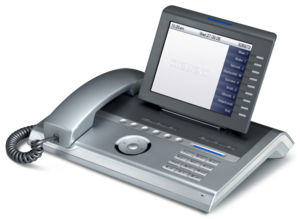 JPEG = Joint Photographic Experts Group
Explanation
Format of electronic bitmap images, frequently used on internet. Short form: JPG.
Properties
lossy compression
24 bit color depth
progressive loading
no transparency
no animation
See also
Erläuterung
Im Internet häufig verwendetes Format elektronischer Pixel-Bilder. Kurzform: JPG.
Eigenschaften
verlustbehaftete Komprimierung
24 bit Farbtiefe
progressives Laden
Keine Transparenz
Keine Animation
Siehe auch