Genesys Integration
The Wiki of Unify contains information on clients and devices, communications systems and unified communications. - Unify GmbH & Co. KG is a Trademark Licensee of Siemens AG.
Scope
Operation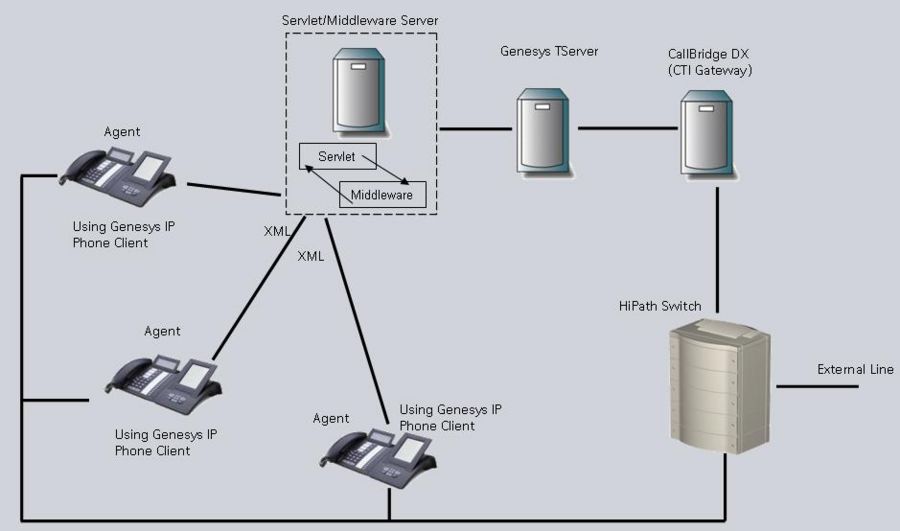 Operational Overview:
The OptiPoint phone using the AGP (Application Generic Platform) talks to a servlet hosted on a web server on the servlet/middleware server, using XML.
The servlet processes all of requests and responses, and passes the correct display to the correct phone.
The servlet talks to the middleware application via XML. The middleware application uses ActiveX controls to connect and interface with the Genesys server.
The middleware application processes all actions and events with the Genesys server.
Key Features