OpenScape Office LX/MX Applications with Citrix
The Wiki of Unify contains information on clients and devices, communications systems and unified communications. - Unify GmbH & Co. KG is a Trademark Licensee of Siemens AG.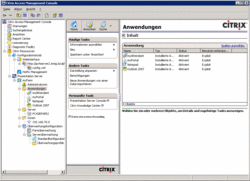 The following documents describe the installation and operation of OpenScape Office Clients (Applications) under citrix terminal server environment.
OpenScape Office LX/MX V3